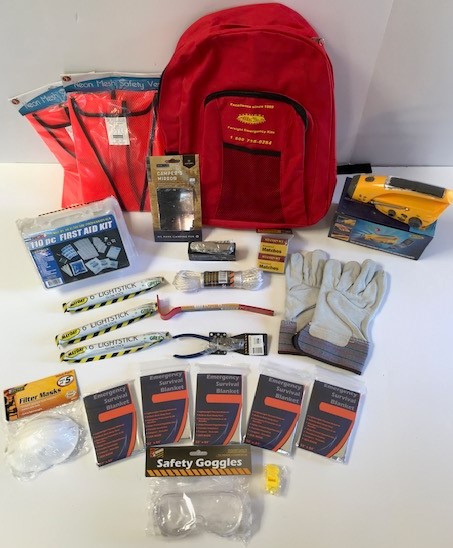 2  emergency safety vests
A  pair of heavy duty work gloves with leather palm.
5 Dust masks
Pair of safety goggles.
5 Emergency blankets.
50 feet of tough lightweight nylon cord.
1 whistle.
100 pcs. first aid kit.
Dynamo radio solar radio flashlight.
A 2 sided mirror for light enhancement and signaling.
3 emergency light sticks
A  set of pliers
Box of waterproof matches.
Pry bar.
Multi function army type knife.
In a quality small backpack.