Lighting / Radios
Equipment

Free solar energy and manual winding for emergencies that require radio or light. Plus emergency blinking light.
Weight: 3 lbs.
Price: $ 39.95

AM/FM radio receiver and flashlight. Electronic siren and blinking light for help and warning.
AM/FM Emergency Radio Flashlight
Weight: 1.5 lbs.
Price: $ 10.95

Two fluorescent tubes provide wide area of illumination. 12 volt cigarette lighter adapter. Uses 6 "D' size batteries (not included).
Two Tubes Florescent Lantern
Weight: 4.5 lbs.
Price: $ 29.95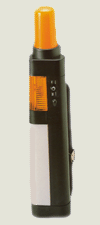 A multi-purpose lamp, signal wand, torch and blinker.
Galaxie Multi-Purposes Light
Weight: 1.1 lbs.
Price: $ 5.95

Illuminates for up to 12 hours. Weatherproof. No maintenance. Easy to use, just bend, snap and shake.
Emergency Light Sticks 12hrs
Weight: .15 lbs.
Price: $ 2.50

50 matches per box. Match box striking surface is treated with moisture resistant coating.
Weight: .1 lbs.
Price: $ 1.45

A pack of 5 smokeless candles.
Smokeless Candles 15hrs 10 pack
Weight: .6 lbs.
Price: $ 5.50

Automatically lights when there is a power failure. Lights up to 5.5 hours on standby.
Rechargeable Light for Power Outages
Weight: 1 lbs.
Price: $ 14.00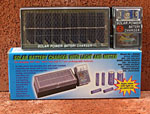 For sizes: "C" "AA" and "AAA". Weather resistant. Equipped with a built in meter.
Weight: 1 lbs.
Price: $ 15.00

Battery operated and convenient to use.  The sturdy, high impact ABS plastic bell and weatherproof, built-in microphone will give years of use from this low-priced, but rugged megaphone. Trigger talk switch – Power output: 10 watts peak – 2 watts rated – Volume Control – Dynamic microphone – Takes 8 "AA" batteries.
F-165 Megaphone  (165 Yard Range)
Weight: 5 lbs.
Price: $ 49.50

Built-In Signal Alarm/Fog Horn Ideal for police, fire, industrial and recreational applications.  Weatherproof.  Carrying strap included.  Sturdy high-impact ABS plastic bell.
Power output: 16 watts (10 rated) / Volume control / Signal Alarm / Dynamic microphone / 6 "C" cell batteries / Pistol trigger talk switch / Carry Strap.
F – 600 Megaphone (600 Yard Range)
Weight: 5 lbs.
Price: $ 149.50